No, this isn't an inspiration post.
It's a informative poster designed to help kids of all ages understand the process of becoming President of the United States.
It sort of looks like a board game that you may have played as a child. This kid for one, found it interesting enough to share.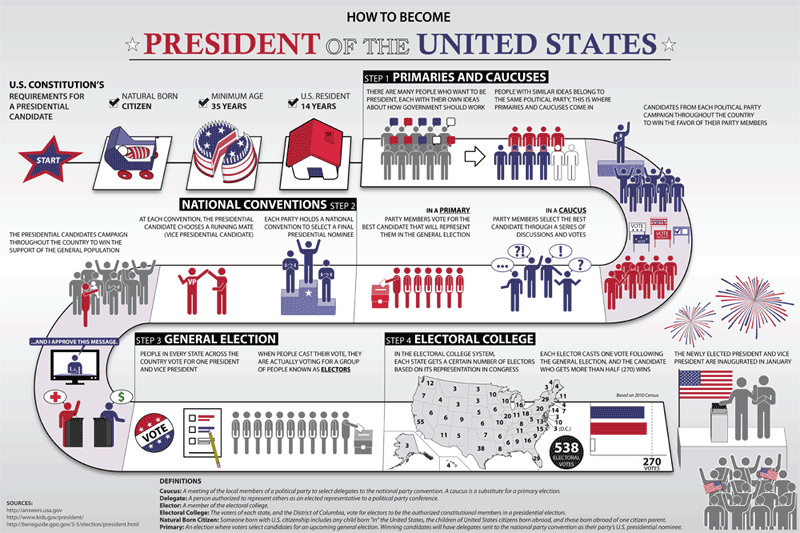 Looks easy, doesn't it?